Get in contact now
Bryars & Co.
Chartered Accountants
Cloverfield
Houghton Down
Stockbridge
Hampshire
SO20 6JR
t: 01264 810060
e: martin@mbryars.com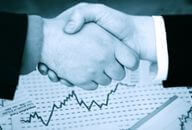 We look forward to working with you soon.
Frequently Asked Accountancy Questions
Below are a number of frequently asked questions that will be of help to you in the initial engagement of a new accountant. Please contact us if you have a question that you cannot see here....
How much do you charge for accountancy, tax and financial work?
Our charges are based on time spent. Since the circumstances of individual clients vary enormously, we think this is the only reasonable way of charging. The hourly rates vary depending on the individual involved and in a few cases on the complexity of the work. We are always pleased to discuss the probable level of fees with prospective clients. A few services, principally payroll, are charged at set rates.
Do you offer a free initial meeting?
Yes. We are happy to talk to prospective clients about their requirements on the phone, at a meeting or both. Unlike some firms, we do not set a maximum time for the meeting. However, to safeguard our position, we do reserve the right to make charges if the discussions move to giving detailed advice.
Do you know my business sector?
We have clients in many areas of business and the answer may well be yes. We don't really think that in the majority of cases this matters. The accounting and tax problems for most businesses tend to be remarkably similar.
Do you have any specialisations?
Broadly speaking, we deal with most types of business. We do have a number of firms of solicitors as clients, and are very familiar with the Accounts Rules and the requirements for reporting to the Solicitors Regulation Authority. We also deal with a lot of property related work and therefore have a broad range of experience in this.
What happens if I already have an accountant?
Accountants are obliged by their professional ethics to obtain professional clearance from the previous accountant. In almost all cases this is not a problem. The procedure for handing over a client's affairs is then usually very straightforward. The previous accountant should not make a charge for this and we would naturally not charge either.
Can you advise me about pensions?
We can give general advice about the tax effect of taking out a pension. We are not authorised to sell pensions or other investment products such as ISA's, or to give advice about specific companies or products. This is because we do not think we could ever make the investment in resources necessary to give the first class advice, which our clients expect and obtain in other areas of our practice.